MOBILE MARKETING MASTERCLASS
APP STORE OPTIMIZATION
A Step-by-Step Guide to Boosting Your App's Organic Downloads
Discover the most comprehensive App Store Optimization Book by Mobile Marketing Masterclass. Learn how the app store algorithms work and how you can leverage these mechanisms to gain more users for your app. Increase your organic downloads and build an audience of free, loyal users.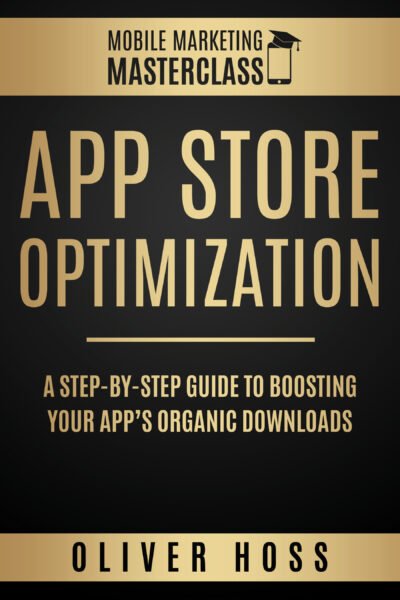 Compact ASO Knowledge
App Store Optimization is a complex discipline in Mobile Marketing. This book will teach you everything you need to master it.
ASO THEORY
Learn the Crucial Basics about App Store Optimization
SCREENSHOTS
Design Beautiful Screenshots and App Icons
SEARCH ALGORITHM
Understand how Users find Your App in the Stores
PREVIEW VIDEOS
Create Stunning App Previews and Promotion Videos
KEYWORD RESEARCH
Find the Right Keywords to create Visibility 
LOCALIZATION
Localize Your App and make it a Worldwide Success
APP DESCRIPTION
Write an Engaging and Relevant App Description
TOOLS & SOURCES
Discover Powerful Tools to make Your ASO Work easier
INTRODUCTION
When Apple's App Store opened its digital doors in 2008, it offered only 500 different iOS apps to its customers. A mere three months later, Google launched its store called Android Market with just 50 apps.
One decade later, users can choose from more than 1.9 million iOS apps, and 1,000 new ones are added each day. On Google Play, 2.8 million apps are available, and this number grows by 4,500 per day.
While this enormous variety is fantastic for users, it is a nightmare for app publishers, especially for those, who enter the market with their first app. It has never been harder to gain users.
Occasionally an app becomes a viral success without any marketing efforts. A famous example was Flappy Bird. The arcade game by a Vietnamese indie developer was downloaded more than 50 million times, and it generated daily ad revenues of up to $50,000.
Unfortunately, success stories like this are rare.
Many app publishers rely on buying traffic to grow their user base. But as more companies move towards mobile each year, this approach gets more and more expensive. For this reason, independent developers in particular must focus on another source for new users: Organic traffic.
Organic users are free, and scaling their number is possible for everyone. All you need to get organic users is knowledge about App Store Optimization, or ASO.
This knowledge is multi-faceted. App Store Optimization is one of the most challenging fields of Mobile Marketing. It touches many topics, and thus it requires different skills to master ASO:
It requires a basic technical understanding of the app stores' algorithms.
It needs creativity to design visual creatives and catching texts that attract and amaze users.
It requires analytical skills to evaluate the outcome of optimization efforts and draw the right conclusions from it.
It takes empathy to understand users' behavior and to deal with their feedback.
It requires the will to learn and to keep track of technical developments that impact the app stores.
And last but not least, it requires the stamina to keep researching and testing, even when the results are not as good as expected.
Many myths exist around App Store Optimization, and there is much content on the Internet trying to demystify it. One thing is indisputable though: If you want to make your app a success, there is no way around App Store Optimization.
Why this book?
You can find tons of information about App Store Optimization online. Hundreds of content creators write articles and blog posts, create videos or share their insights on social media on a daily basis.
So why is this book necessary?
Well, most of the available content pieces face at least one of the following problems:
First, they are scattered all over the place. Most companies in the mobile industry have their own blogs and newsletter cycles. Also, many individuals use their private social media accounts to publish information. Keeping track of all these sources would be a full-time job. And as a developer, you have better things to do.
The second reason arises from the first. As the content is scattered, it lacks a central thread connecting the single content pieces. Especially for newcomers, a missing underlying concept makes it difficult to understand the full meaning of ASO.
Third, most authors do not have a neutral view on topics. They are employees of ad networks, agencies or other companies with an agenda. And they want to be successful in their jobs and earn money. That means their opinions are biased. They will promote their business field as the single most important factor in mobile marketing, and of course, they will never tell you anything that could harm their business. Although this behavior is understandable, it prevents a well-balanced view of ASO.
Fourth, authors need to keep themselves relevant and in readers' minds. Again, the number of content producers is huge, and many of them (and respectively their companies) are competitors. So to stand out, they face constant pressure to publish new content. But writing is just one of many aspects of their job. They can invest only limited time in producing content. In-depth research is in most cases not possible because it consumes too much time. As a result, most of the one-page articles, white papers, and case studies do not cover a topic in detail. They give general advice like "research your keywords" or "optimize your screenshots". But they fail to deliver detailed tutorials about how to do it.
The purpose of this book is to solve these issues. During my career, I have read hundreds of articles, blog posts, e-books, and white papers. I have seen tutorial videos, participated in webinars, and had personal conversations with people in the industry. This book summarizes the takeaways from these activities, and it presents them to you from the neutral point of view of someone who struggled with ASO just like you do.
I filtered the useful information, concepts, and best practices out of the tons of content, and I connected them with a central thread. And of course, I added my personal experience from doing ASO.
The result is the most comprehensive ASO book in the industry.
Is this book for you?
This book is for independent developers who are about to release their first app on iTunes or Google Play.
It is for people who work for app studios that struggle to get their apps flying.
It is for marketing professionals who want to expand their knowledge to the app sector.
It is for employees of established businesses dipping their toe into the mobile world for the first time.
It is for students, aiming to become marketers, product managers or developers in the mobile industry.
And it is for everyone else who is curious about apps, the app stores, and mobile technology.
What will you learn?
We will begin by defining the basic vocabulary and metrics you need to understand Mobile Marketing. Based on that knowledge, we will discuss how iTunes and the Google Play Store work. You will learn about your app's product page and the pieces of information it contains. You will understand which purpose each element has, and how you can optimize it to serve this purpose. I will introduce you to multiple techniques to make your product page a better experience for potential users, and I will show you a lot of tools that will help you with your daily ASO work.
This book will give you all the information you need to develop your own ASO strategy and make your app a success. It is perfect for you if you are entirely new to ASO, because it will take you through the process step by step. But it will also give you many new ideas if you already have a basic understanding of the industry.
By buying this book, you took the first step toward a successful app business. Let us continue on this journey, shall we?
WHAT READERS SAY
ABOUT THE APP STORE OPTIMIZATION BOOK
This book is an amazing resource covering all the best practices in App Store Optimization. A must-read for anyone who is focusing or wants to focus their business on mobile apps!
Anyone who is looking to accelerate one's knowledge and practice in ASO-Strategy development and understanding should read this book!
Oliver had put together one of the most comprehensive and pragmatic books on App Store Optimization that I encountered. This a must-read to folks in ASO that want to wrap their head around all aspects of ASO.
GET THE APP STORE
OPTIMIZATION BOOK
by Mobile Marketing Masterclass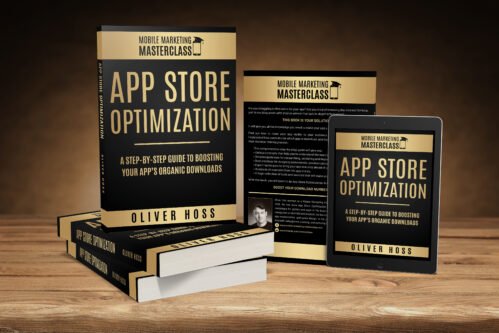 Complete First Chapter

25 Pages

Full Color

Instant Download
307 Pages

Full Color

Instant Download

distributed via Gumroad
Print Copy
Softcover Book
307 Pages

Full Color

Print on Demand

distributed via Amazon
MEET THE CREATOR
of Mobile Marketing Masterclass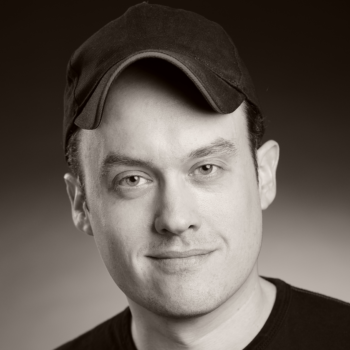 Oliver Hoss works as a Mobile Marketing Manager in the app industry since 2012. He has done App Store Optimization, user acquisition, and retention campaigns for games and apps in the business, house & home, and vehicles categories on both iOS and Android. He has also experience in social marketing, app monetization, and game design.
Oliver grew up in a small town in western Germany. After studying in Siegen, he lived and worked in Hamburg for five years. Since 2017, Oliver has lived in Berne in beautiful Switzerland. In his leisure time, he enjoys soccer, floorball, videogames, cooking, and torturing his neighbors with his piano skills.